Submissions for the 2019 TAPPS Fall Photo Contest will be made through the ATPI Photo Contest Entry System.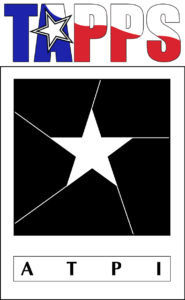 The Association of Texas Photography Instructors (ATPI) provides information and resources to teachers and students that work with photography, whether in Art, Journalism, Career and Technology or Vocational curriculum areas. This year, all entries for the TAPPS Fall Photo Contest will be submitted through the ATPI Photo Contest Entry System, which is a tool developed by ATPI to facilitate digital media contests. Read more about ATPI at http://www.atpi.org/ and follow them on twitter @atpi. 
Instructors do not need to be a member of ATPI in order to use this website (although membership is encouraged.) To submit images for this contest,
Instructors must either create an account on the contest site or use their own if they have participated in an ATPI contest before. 

Images must be formatted correctly and include metadata. 
Complete instructions for contest entry can be found here. The ATPI contest site will reject images that are sized improperly or that do not contain metadata.
Entries must be submitted by 6pm on November 15th.