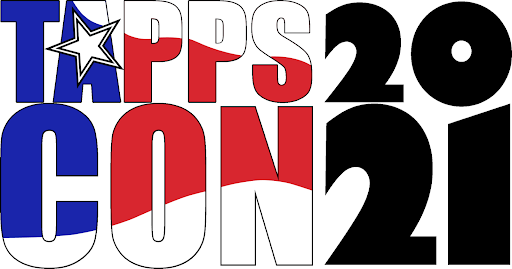 The Texas Association of Private and Parochial Schools is proud to announce that TAPPSCON 2021 will be held July 7-9 in the Henry B. Gonzalez Convention Center in San Antonio, Texas.
Event Schedule
July 7
New School / New Athletic Administrator Training – 9:00am HBGCC
Golf Tournament -1:00 pm Brackenridge Park Golf Course
Opening Reception, Gamezone & Golf Awards – 6:00 pm HBGCC
July 8
8:00 am – 5:00 pm HBGCC
Opening Keynote Speech
Breakout Sessions
Exhibit Hall Open
July 9
8:00 am – 4:30 pm HBGCC
TAPPS Awards Luncheon
Breakout Sessions
Exhibit Hall Open
TAPPSCON 2021 Hotels
(Walking Distance from Convention Center)
You can book an the following Hotel links or by contacting the Hotels directly and asking for the TAPPS Group Rate.
Each hotel is offering additional services and discounts, such as parking discounts, complimentary wifi.  These concessions will be posted and continually updated on the TAPPS.biz/Convention page
These group rates are available 2 days Pre & Post Event.
(3 days Pre & Post at Hilton)
Feel free to bring your family along and enjoy San Antonio.
Here is a link with an overview of San Antonio Attractions:
Attendee Registration Opens on May 17, $30 Per Attendee
(Register before June 7 for the $20 Early Bird Rate)
Parking 
$/Location Daily Parking
Each Hotel will offer parking and some have provided discounts if staying in the TAPPS Group Blocks.  Otherwise, here are additional citywide parking options near the Henry B Gonzalez Convention Center.
All TAPPSCON 2021 information will be updated and available on tapps.biz by clicking Convention on the top right of the page.
All current COVID protocols will be provided for a safe convention.
If you have any questions please email [email protected].